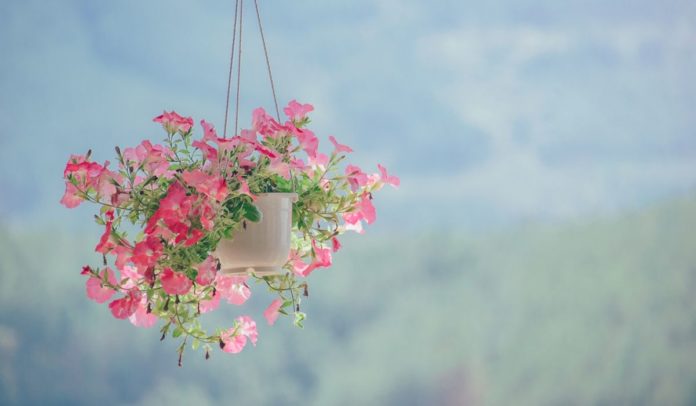 Hanging baskets always attracts everybody and take place next to the front door, or in the balcony garden. but do you know what are the best hanging basket plants? maybe not…thats why today we are sharing some Top 15 Best hanging basket plants in India which make your home more attractive. So let's begin…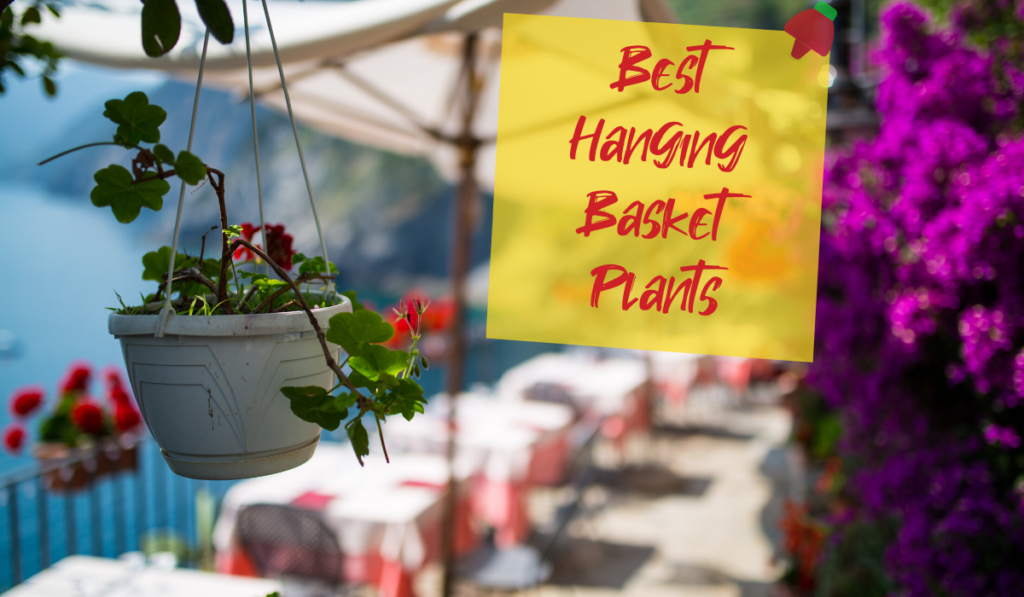 Best Hanging Basket Plants
1. Petunia
It is a popular plant in every garden. Petunia is the best hanging basket plant. Love to grow in full sunlight. A low maintenance plant and comes in different colors of varieties. The bushy look makes hanging planter so catchy.
2. Portulaca
Its contrasts color and easy to grow property make it more popular for the garden. It comes in different varieties like white, red, yellow, pink and many more with single and double-layered. It grows in sunlight.
3. Money plant
It is also known as pothos. The money plant absorbs toxins and chemicals from the environment and makes it pure. that is why it's the best air purifier plant for home as per the NASA list. It is easy to maintain and grow in sunlight and shady light.
4. Ivy
It grows easily in sunlight and in shady sunlight. Low care plant with trail property makes it best option for hanging. The white green texture of its foliage makes it popular and recommended for hanging.
5. Pansy
Flat face flower comes in pink, yellow, red, violet, lavender, blue, purple and many more.
Few are in solid no face in flower at all. Deadhead, pruning and regular watering are the best results to get more flowers.
6. Lantana
It is a woody wild shrub that loves to grow in full sunlight. Low care required as it is a wild shrub. If you are a lover of nature you can grow this in your garden as it attracts butterflies and hummingbirds.
Its tiny flower in different color combination gives a contrast looks in a hanging basket.
7. Begonia
It is the best hanging plant that grows in full sunlight and shady light. It can survive in heat as well as humidity. The soil must be moist and well drainage. Its flower looks similar to roses and comes in white, red, yellow, orange and pink also.
You can also Check: Top Feeding Kurtis Online For Mothers
8. Spider plant
This houseplant can easily grow in indirect sunlight. Direct sunlight will burn its leaf.
White green texture foliage looks more attractive in a hanging basket. It's a best-recommended houseplant for air purifier by NASA list.
9. Dianthus
Its cut type flower is so attractive. For hanging and container it the best plant to grow. It comes in purple, white, pink, red and many varieties. All varieties have different properties of blooming. Prefer to grow in sunlight and well-draining soil and can die in wet.
10. Fern plants
There are so many varieties of fern available in the market. There are maidenhair fern, tiger fern, Dallas fern, Boston fern and many more varieties in fern. Any fern variety gives a pleasant look in your home. For hanging, the fern is the best option to make a catchy look because of its foliage look.
Also read- 10 Best Plants For Balcony Garden in India
11. Silver falls
Silver falls also known as dichondra argentea. Their trail foliage gives a look in a hanging basket. Silver falls will definitely enhance your hanging basket beauty you must try this plant.
12. Geranium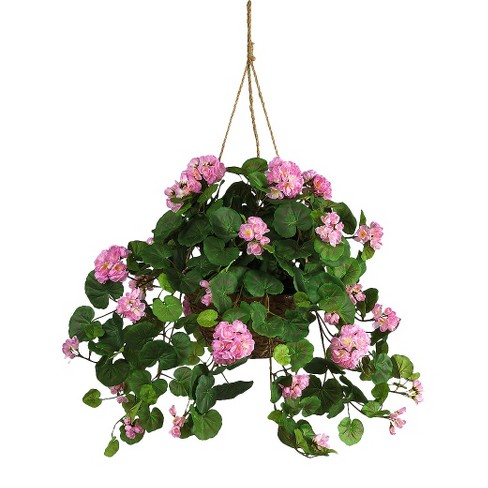 One of the favorite plants for all gardeners. Best for outdoor, indoor or in hanging. It grows well in drainage soil and needs sunlight to bloom. It is a popular choice of Top 15 Best hanging basket plants in India.
13. Impatiens
It is commonly known as a busy Lizzie. You can grow this plant I hanging but be careful about wing to protect this plant. It can grow in shady areas and bloom in bright colors.
14. Verbena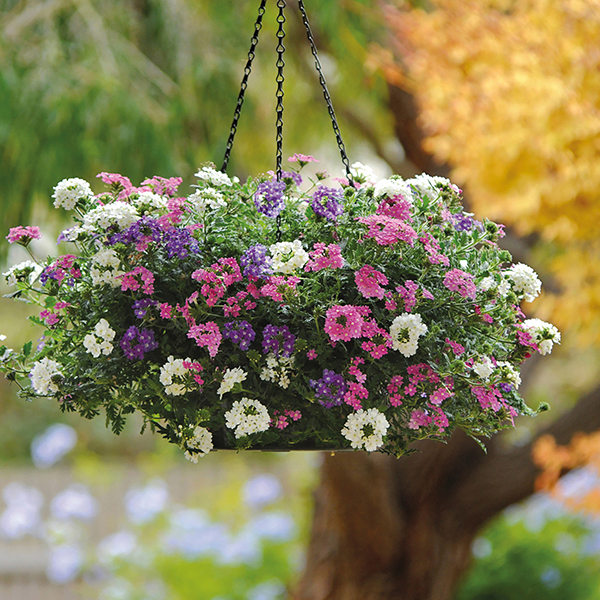 Verbena can grow in sunlight easily. A perfect choice for hanging basket comes in different colors like purple, red, white, lavender, pink and many more.
15. Succulents trails
If you love plant but you don't have time to grow. Use these trail plant for hanging. These few succulents' plants can enhance your hanging basket beauty.
You can grow fishhooks (a string of bananas), burro's tail/ donkey tail/donkeys ear, String of pearls these plants and can easily survive in drought.
these are the Top 15 Best hanging basket plants in India. Now we are going to see how to care for hanging basket plants? Also some tips for you…
Care and tips for a Hanging basket Plants
Before hanging any pant check how much light falls on the place. Few plants can grow full sunlight and few are shady lovers. Accordingly, purchase a plant to hang.
Watering is also important for any plant for its growth. Plants take nutrients from water and fertilizer. Keep planter accessible and reachable so it is easy for watering your plant.
Fertilizer is necessary for any plant. Fertilizer should be in liquid form so it's easy to dilute. Fertilize when soil is wet.
When you plan for hanging planter keep it light and easy to hang. Make lightweight soil or compost for growing plants.
When you purchase a plant for hanging basket choose verities of flower or plants and always the size and the plant and growth of plant keep in mind before the hang.
Drainage should be in the planter. For better results mix potting soil in pelite.
Always purchase a healthy plant. The plant should not be dry, leave or dead stems are not in the plant.
For hanging basket always choose contract color planter. It gives a catchy look. Choose planter according to your plant so it looks comes and enhances your home. Also, keep in mind the hanging basket can adjust of reachable so that time to time it should clean and watering can be done easily.
Always do pruning and deadheads of your hanging plants. So it always looks beautiful.