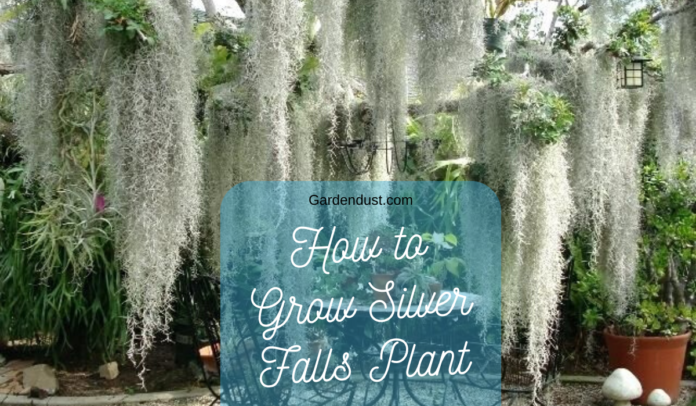 Hey Gardners!!! Today we are going to discuss Silver falls Plant. In this article, We are looking How to grow Silver falls or Dichondra Argentea plant effectively and some free tips also.
Silver Falls or Dichondra Argentea Plant
Silver Falls is a foliage Ornamental flowering plant and is the best plant for any gardener. If you have enough space in your garden you can use this plant as ground cover or if any space issue you can use this plant in a hanging basket.
Its trailing growth makes your garden more beautiful. The silver-green foliage is evergreen and needs less care to grow. This tropical plant can survive in drought conditions.
Key Facts of Silver Falls / Dichondra Argentea
Common Name:
Dichondra Argentea
Asian pony foot
Kidney weed
Type:
Herbaceous Perennial
Family:
Convolvulaceae
Leaf:
Evergreen Silver Green Foliage
Flower:
Greenish-yellow to white
Blooming Time:
Spring season
Height:
up to 3 ft
How to Grow Silver Falls / Dichondra Argentea Plant
Growing silver falls is easy and not need much care to maintain. This plant loves to grow in full sunlight as well as does well in partial sunlight.
The plant is a drought-tolerant plant but in the growing stage, it requires water in proper quantity.
This trails plant creates a pleasant environment in your home. Keep a hanging basket near a window or keep it on the tall table for its trail beauty.
The plant required well drainage soil and should be moist. Do not make the soil wet. Keep a day gap while watering this plant to prevent root rot.
It is heat and drought tolerant once it established and loves to grow in warm conditions. In the winter season, it requires less water.
These trailers can propagate by seeds or by simple layering on the ground.
Keep planter bigger as they need to grow fast and keep on height for their trails.
The plant needs extra care until plants established like to protect from the wind as they have a soft stem.
There are no ant toxic properties in this plant but a lit bit skin irritation when touching plant so wash your hand after handling this plant also keep it on height so that pet and children can't be reachable to this plant.  
Uses:
Ornamental
Garden Cover
Hanging Basket
Pest and Diseases:
No serious insects and diseases.
Also read this- Crown of Thorns Euphorbia Growing Tips and Care