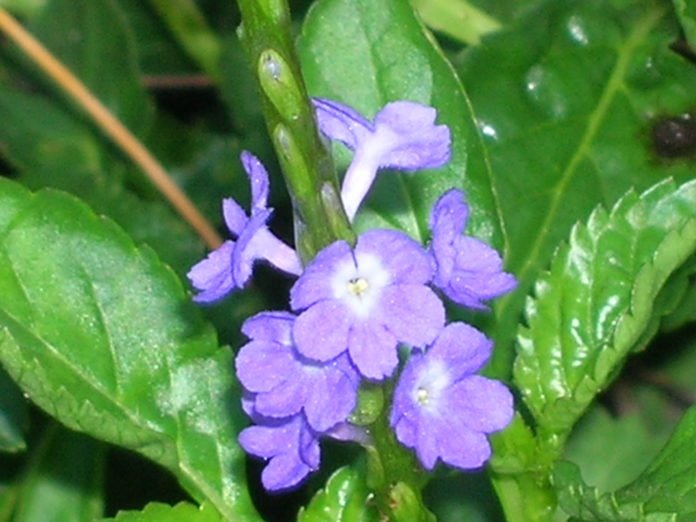 Blue porter weed is belonging to the Verbena family and so it also called false verbena. This is a very attractive plant because of its spiral spikes that have so many tiny flowers.
Blue porter weed have lots of common names like…Blue snake weed, Bastard vervain, Stachytarpheta Jamaicensis, Brazilian tea, nettle leaf porter weed, Jamaica vervain, Light blue snakeweed
About Blue Porter weed/ Stachytarpheta Jamaicensis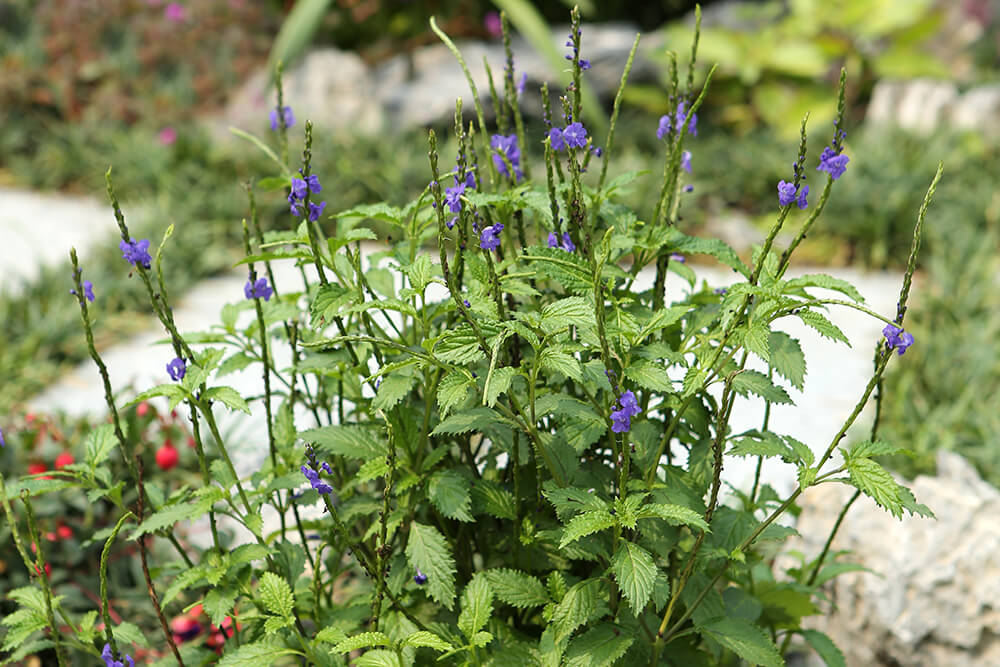 This is a perennial herb or shrub that attracts butterflies and hummingbirds. The plant can grow up to 5-6 ft height. The best part of this plant that when you cut a stem and put in water and soil the leaf will be fresh even after four to five days the same as the main plant leaf.
The plant loves to grow in sunlight. It can also in shady or in indirect sunlight. Water it daily as it loves moist. At low temperatures sometimes it starts dying.
The flower is so attractive and eye-catchy even it is so tiny, it attracts varieties of butterflies and hummingbirds. So if you are a lover of wild nature grow this in a plant in your garden and enjoy nature. The most popular color of the flower is blue and purple, red and pink are also very attractive.
This is the best ornamental and landscaping plant that can easily grow and cover the ground very fast. To maintain the height always cut the stem from the top of the pant.
Also read- Succulent Plants – How to Grow and Care for Succulents
How to Grow and Care Blue Porter Weed?
This plant is easy to grow and maintain. It can grow in a container or on the ground. In both conditions, it grows well. On the ground, it covers the ground very fast so it used for landscape.
It required well drainage soil. The plant loves moist so make the soil moist.
This plant loves moist soil so water it daily but can survive without water a few days but when you see leaf starts dying it only because of the water issue, water it immediately will live again.
Normal fertilizer use for this plant but not so much required.
This plant grows very fast so it must do pruning on time to time to maintain the height of the plant.
Propagation Blue porter weed/ Blue Snake Weed
By Seeds:
Collect some spiral spikes from the plant after blooming. There are seeds in these spiral spikes. Put this spiral spikes horizontally on moist soil and cover it with leaves or garden stuff. Put in the shady area for germination.
After a few days, the germination will start. After a few days when it converts into small plants then you can report it in another container to grow or wherever you want to grow. Sometimes its spiral not germinates. So put many spirals in the soil to germinate.
By Stem Cutting:
Cut the stems from the top of the plant and put it into water. The roots will come out from the stem it will take some. Till the time it will enhance the pot.
Uses:
Ornamental/ landscaping
Medical Benefits:
This plant has many medical benefits. In a few countries, it uses as an edible plant. Its leaves and stems use in tea which is so beneficial for health proved by research.
It also called Brazilian tea. It has Antifungal, anti-inflammatory, antioxidants, and many more medical properties.
It uses in Asthma, blood pressure, constipation, cold, cough, flu. It can heel cut, wounds, and ulcers.